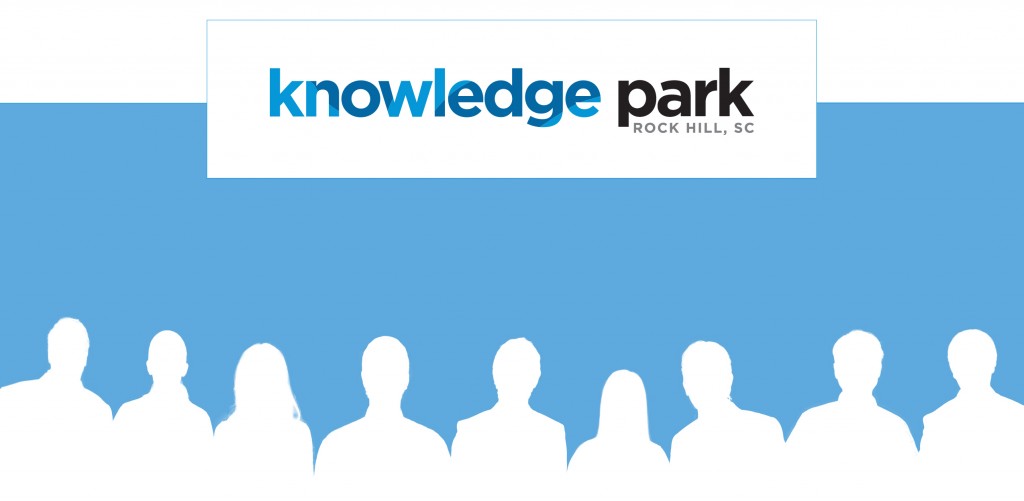 What is Knowledge Park?
Knowledge Park is a renaissance happening in Rock Hill, SC, that is symbolic of that which is happening across the US. With the revitalization of Rock Hill's historic downtown, Knowledge Park is the rebirth of the village economy through community, culture, arts, education, and technology. With the new economy jobs focus, Knowledge Park is a workforce development initiative and a call to talented individuals. Knowledge Park is a symbol of the new world.
Silos to Synergy
We have worked with, served with, and collaborated with individuals and institutions locally and across the region as to affecting and being affected by Knowledge Park. We do so to input energy into process, which then generates outcomes. Knowledge Park is swimming in a sea of relationships primarily from its present and future audience, but also from the institutions that control the initiatives creating Knowledge Park. These organizations include governments, economic development organizations, community & arts organizations, K12, colleges, universities, large companies, mid-sized companies, small businesses, firms, shops, restauranteurs, and solopreneurs. 
We worked with York Technical College, Winthrop University, the City of Rock Hill, and Comporium Communications to develop an interactive training space with ongoing as well as sporadic training programs in the world of tech and creative services. We designed and managed for 3 years the first and flagship of these training programs. We have worked with the local school district, as well as York Technical College, to develop curriculum for the study of skills and process to serve them in our industry. We conduct regular meet ups with professionals and hopefuls.
Talent Engagement
We have conducted a list of events, projects, and happenings for talent engagement in Knowledge Park, including: The Aday Remus Project, The Old Town New World Conference, and the RevenRecruitment Events.
We conducted branding work, web design and development, social media marketing, event marketing, and email marketing for Knowledge Park.
Media & Public Relations
We are always involved in telling the story of Knowledge Park, as we
produce a podcast,
serve on local leadership groups and boards,
have written a book about Rock Hill and economic development,
blog about the community progress,
are frequently quoted in the paper and on local radio and TV, and
just generally live our lives and be ourselves.