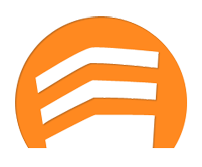 Crowdsource Your Town
The Aday Remus project allows citizens to participate in designing the potential future of their own communities by attaching ideas to spaces. What would you do with a building? What's your idea for the new use of an old space? Participants can identify buildings in their communities and design prototypes of the use of those spaces (a coffee shop, a cowork space, a bookstore, a pizza place, or whatever). Participants can then engage socially around these ideas, thus driving an active redevelopment of your community.

Getting Started
We help communities use Aday Remus through pilot projects.
We believe in changing the way we revitalize our towns.
We discuss our passion for the project in this video.
How Pilot Projects Improve Communities
Your community can use Aday Remus to begin the process of creatively prototyping your revitalizing urban districts. We believe that each community that participates will feel the positive effects locally in the following ways:
High‐level, innovative, and visible collaboration among participating institutions (e.g., University, Downtown Development, City, Community College, Arts Council, Etc.)
Energy and attention injected into the local revitalization process
Creative input from local brain‐power that will likely evolve into the launch of real projects
Buy‐in from local talent with hopes of retention through feelings of ownership
Aday Remus Pilot Projects